The reclaimed wood and live edge slabs we currently have in stock and their story.  These supplies are being used to build our furniture and available for sale dimensionally right now.  Our material supply is ever changing, however we do our best to keep this site up to date.  We also source new materials regularly.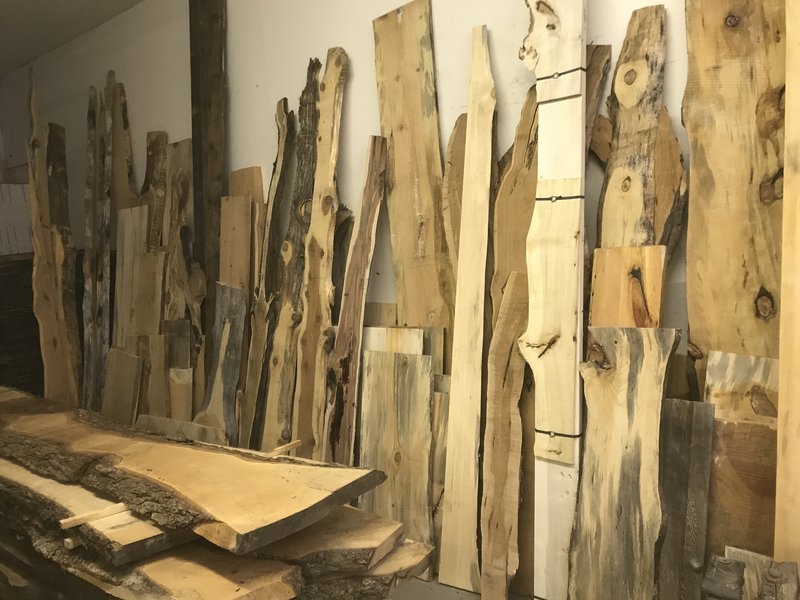 Sweet Gum
These beautiful slabs are as rustic in character as it gets. Some are light brown with oranges and white while some are just shades of brown. The extremely nice grain produces stunning completions on kitchen tables and projects alike, Like all of our logs, There are plenty of bookends available perfect for joining.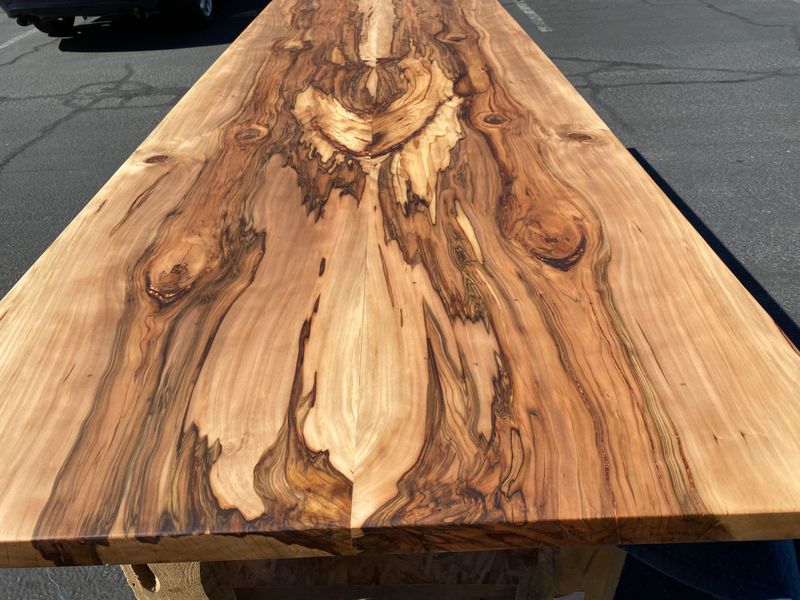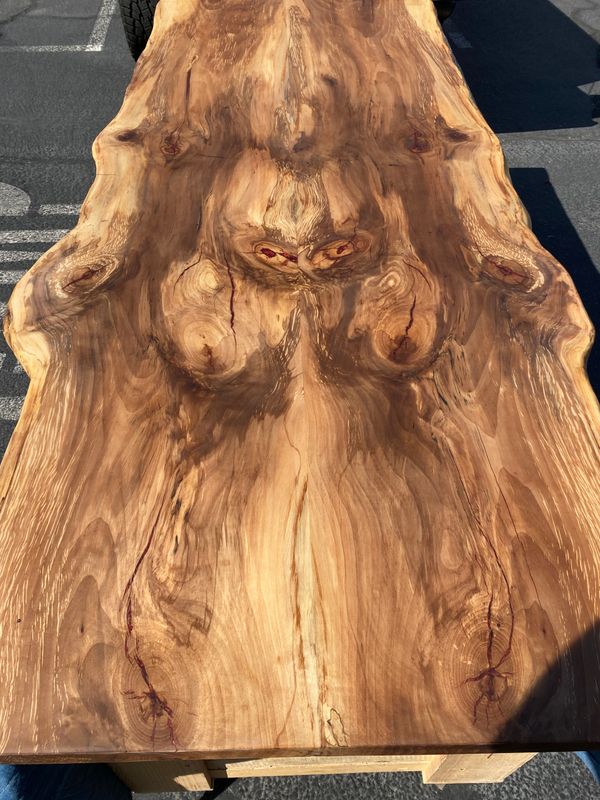 Raintree - Fiji
These are slabs imported straight from the archipelago region of Fiji, While Fiji is best known for their sustainable mahogany timber strand, This species is also sustainably harvested. These are beautiful tropical hardwood slabs. Most pieces are 30-60" x 8-14' and kiln dry here in the US to a standard 8%, Ready to use.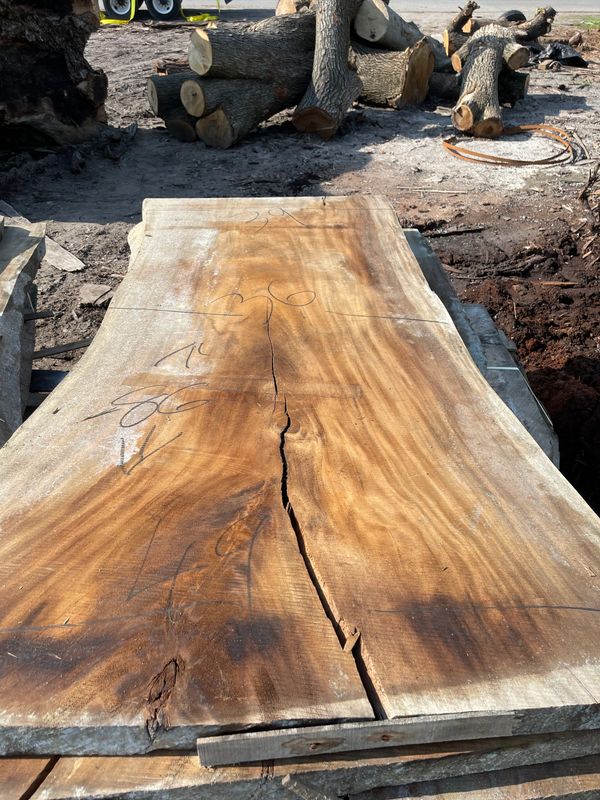 Maple 
Super big slabs most not under 40" wide, Naturally white in color these have some browns as well and are high in figure with some spalting on the sap edge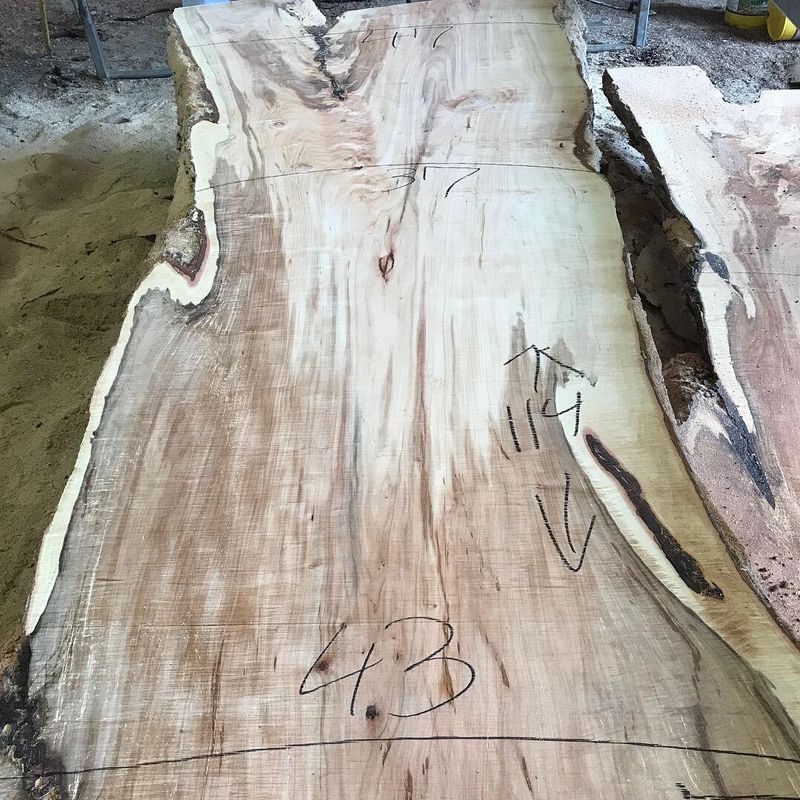 Red Elm / American Elm 
We carry both red and American elm. Distinct in color normally light brown with a white sap edge, Beautiful figure and some knots making this wood nice and calm but high in character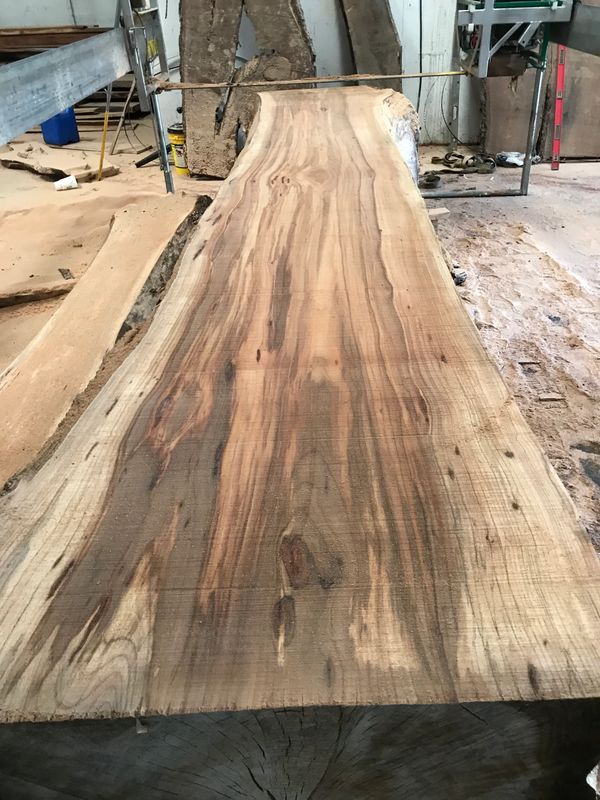 Reclaimed Wood Wall material : Origin : Arizona 
This is a excellent material for doing wood walls and ceilings. This is re-sawn wood that has been graded, Kiln Dried, pre-finished and is tongue and groove. It comes in six colors Dark Gray, Light gray, Light Brown, Dark Brown, White and Red barn. This Reclaimed wood has so much patina and character its sure to turn heads. We also have the necessary trim pieces Casing, Base, Door jams / Extension jams Needed to complete your project and make it look like its supposed too. This material is also great in production like settings because of the 'no waste' effect.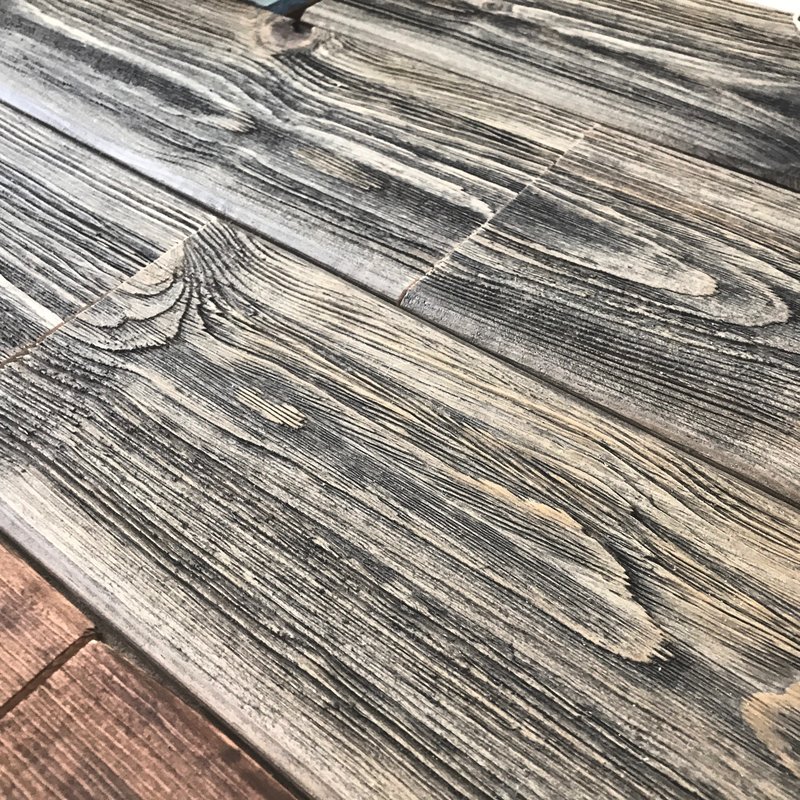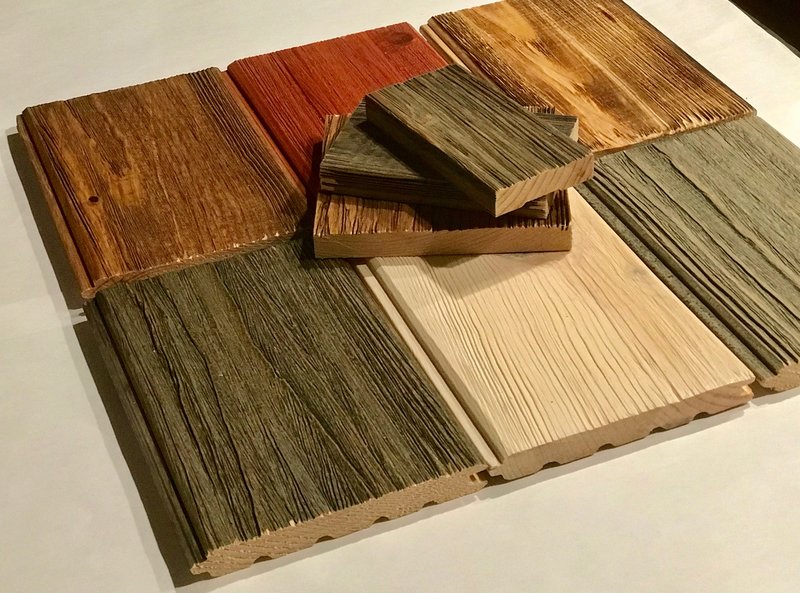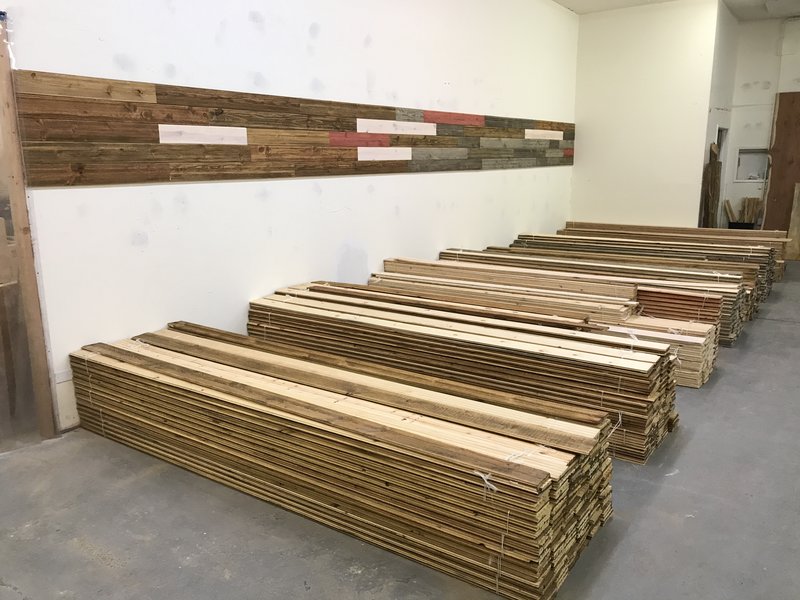 Reclaimed Redwood : Origin - Sonoma County, CA

This Wood is from a century old Winery, Tasting room and fence that was seriously damaged during the Napa valley wildfire. Most of the boards are beautiful in patina and have rich traditional hard work history. Unlike traditionally store bought wood, all of the Redwood is rough sawn timber that has been in the elements and preserved in beautiful patina for decades. Current inventory 1x8 and 1x12.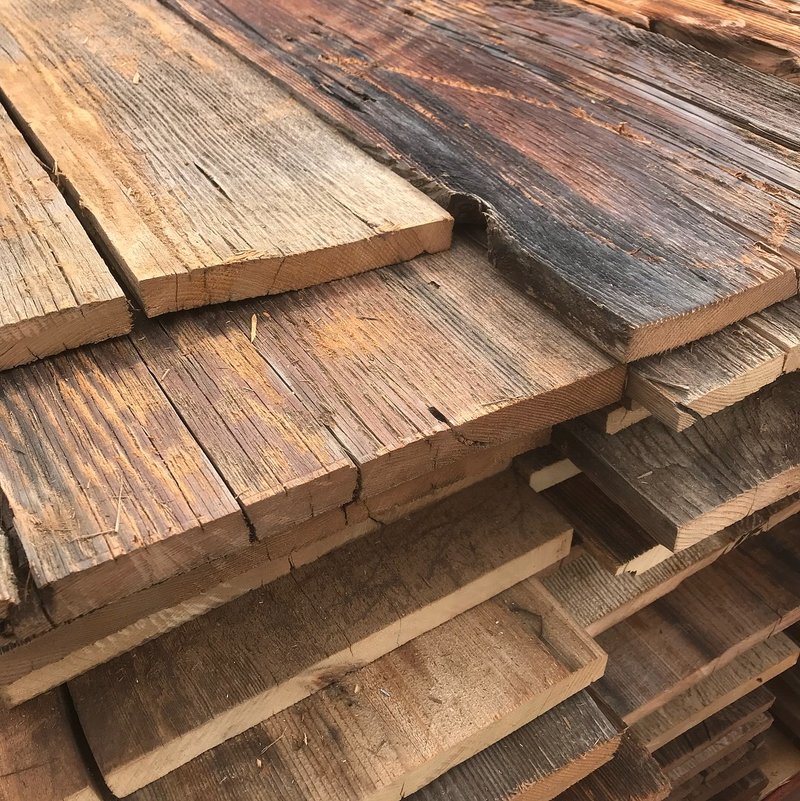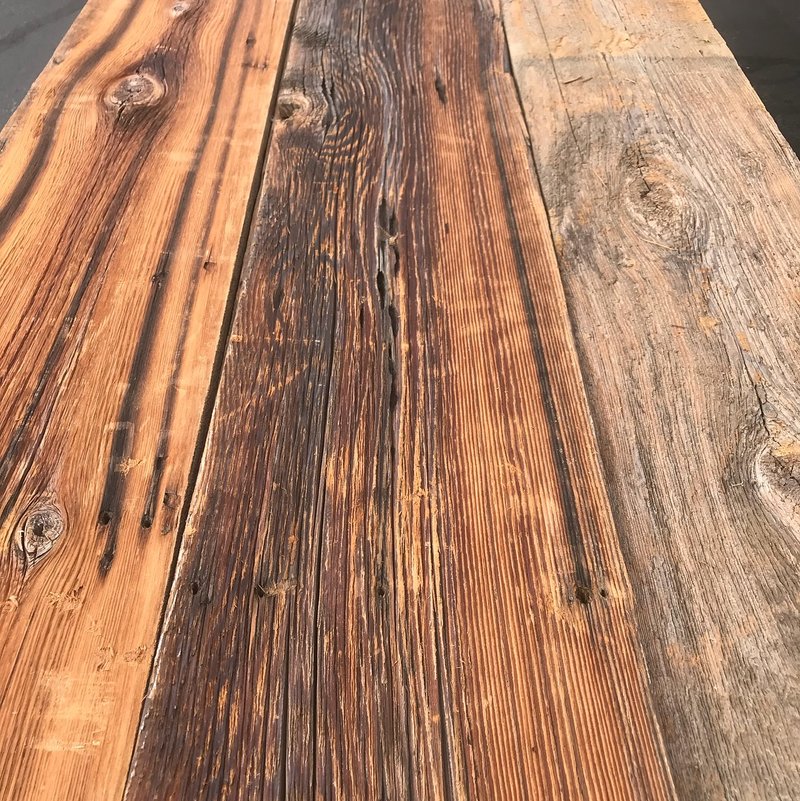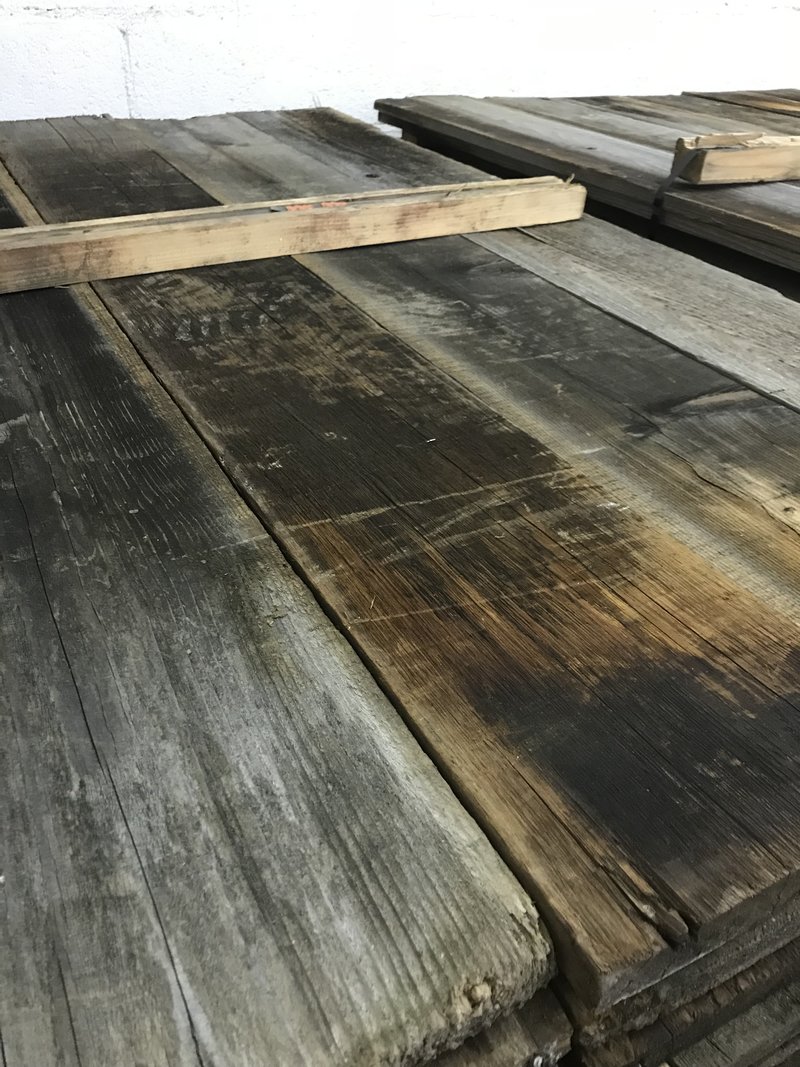 Doug Fir - Origin: Basic Magnesium corp. - Henderson NV 
From Basic Street to Basic High School, signs of the past remain in fast-growing Henderson. The names refer to the World War II era Basic Magnesium complex southeast of downtown Henderson - the largest magnesium plant in the world at the time.
In 1941, the Basic Magnesium Inc. complex was built by the Anaconda Copper Company for the Federal Government to produce magnesium,  The lightest and strongest of metals that was suddenly needed in large supply to build airplane bodies and other materials Critical to the Allied war effort during World War II.
More than 13,000 men and women flocked to the desert site to work on the project, many from areas of the country still mired in the Great Depression. This gave birth to Henderson, which is now the second largest city in Nevada.
A quarter of all US wartime magnesium came from the Henderson Plant to strengthen aluminum using 25% of Hoover Dam's power to separate the metal from its ore by electrolysis.
The beams and wood reclaimed are the original structure built in 1941, The beginning of Henderson.
We currently have 2x7, 2.5x12, 3x15, 4x12, 9x15, 12x12 and 16x16 lengths start at 7' and go to as much as 30'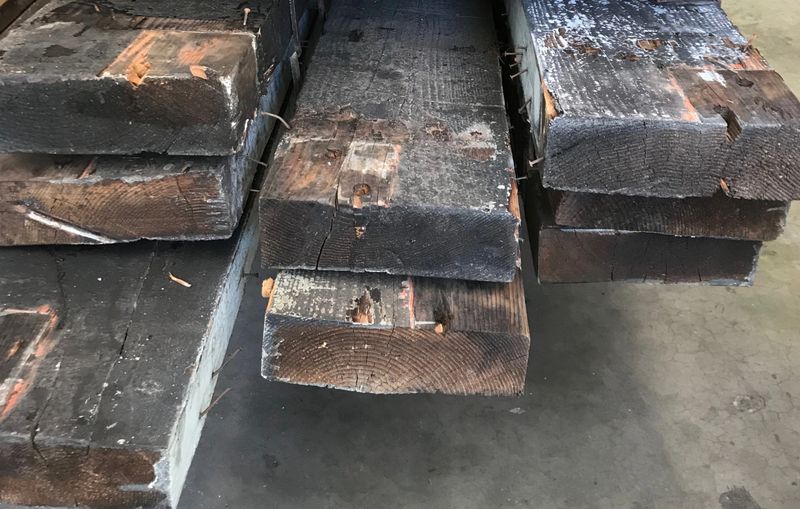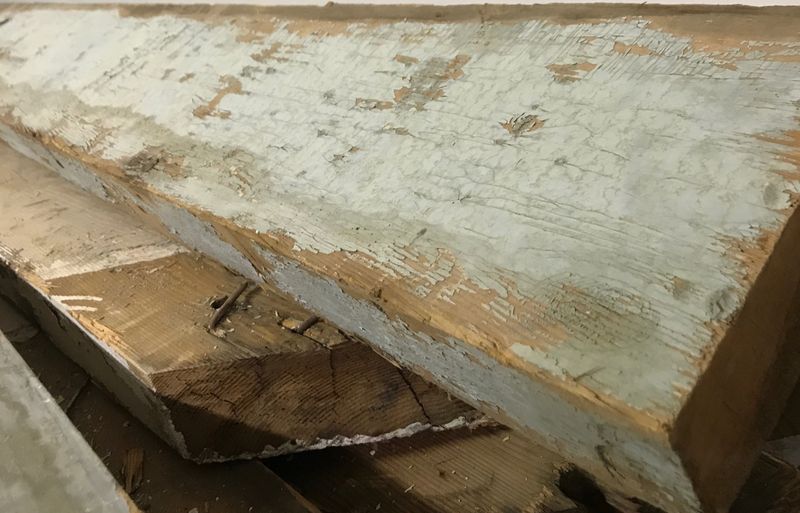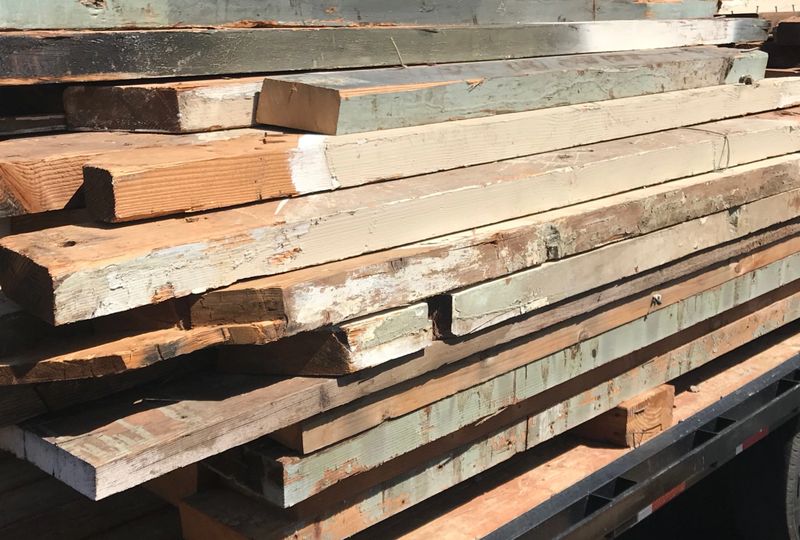 Knotty Alder

This Knotty Alder is wonderful in character and is perfect for the more rustic look. This alder is clear with little knots, Premium grade perfect for Cabinets, Panels, Doors and can be in many other applications.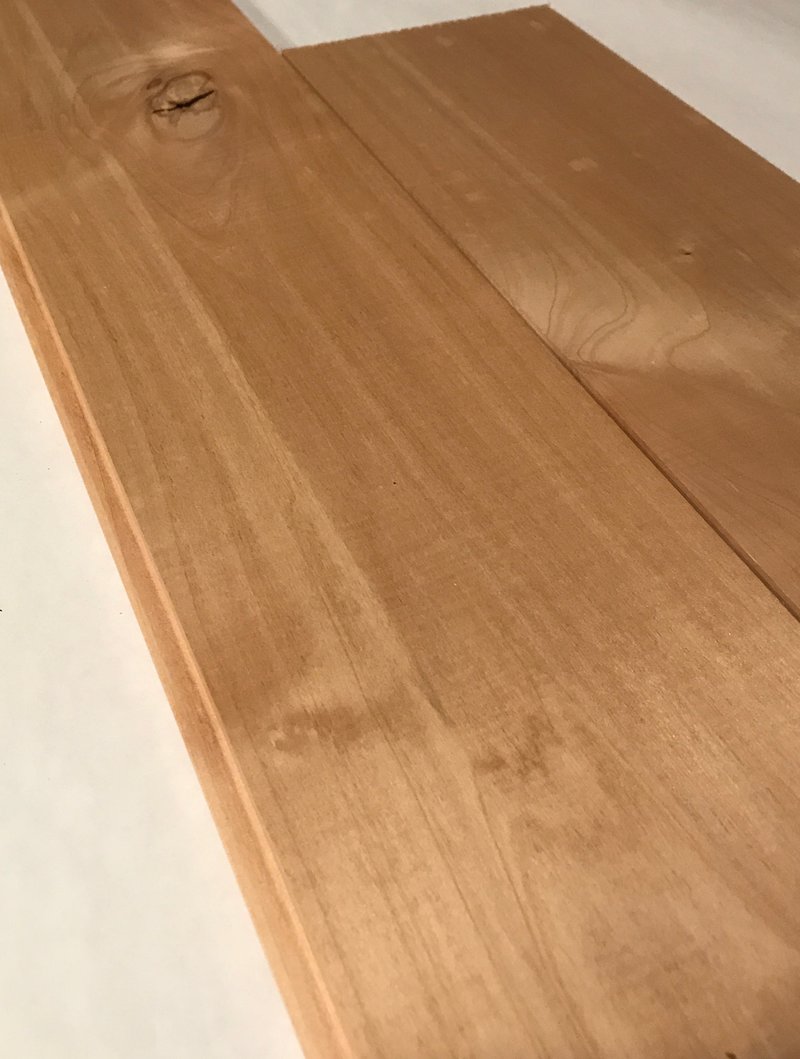 Reclaimed Forest Products Beetle Kill Blue Pine

An epidemic has developed in recent years, Mountain pine beetles have spread across millions of acres in western North America. Some of the most majestic natural resources : Pine trees, The Beetles work in mass to infest Ponderosa and Lodgepole pines, The beetles carry a fungus with them as they burrow in the bark to reproduce. This fungus spreads and stains the sapwood a striking blue-gray color and cuts off the pines' life-sustaining nutrients, Eventually killing the trees.
Resulting are vast enclaves of gray, Needle less pines that litter the forested Mountain landscape. These dry trees are potential wildfire hazards in an already fire-prone region.
The blue-gray color of the pine gives dramatic natural character without diminishing the strength or integrity of the wood. We are proud to have helped pioneer this beautiful method of recycling beetle kill pine. 

The beetle kill we have in stock ranges from 1" - 4" thick and in lengths from 6' up too 17' and can cut any custom size needed.
We currently stock 5/4, 8/4, 10/4 and have T&G Flooring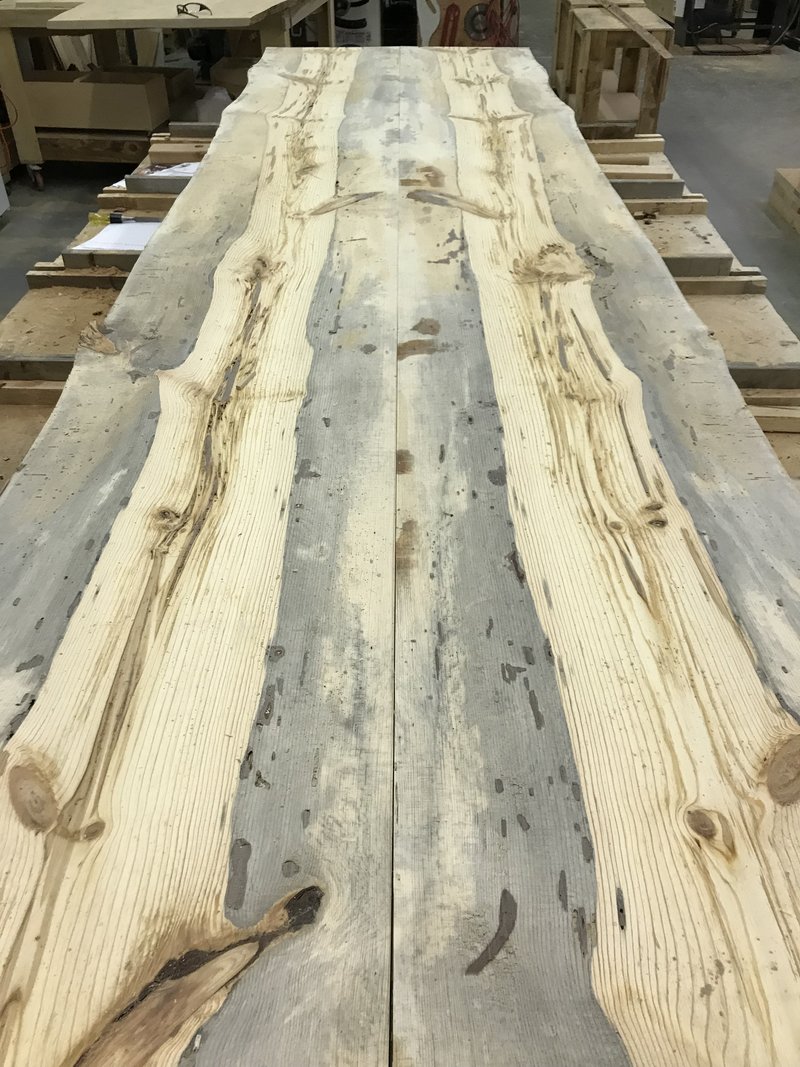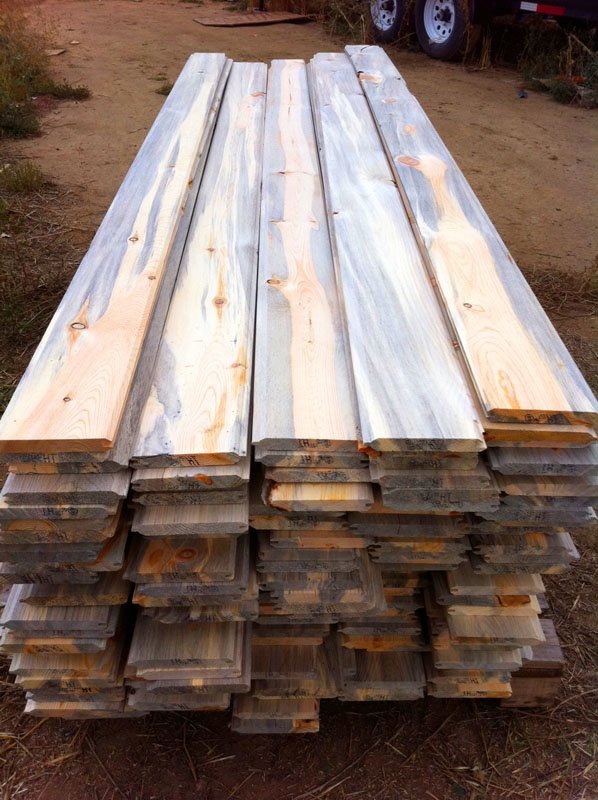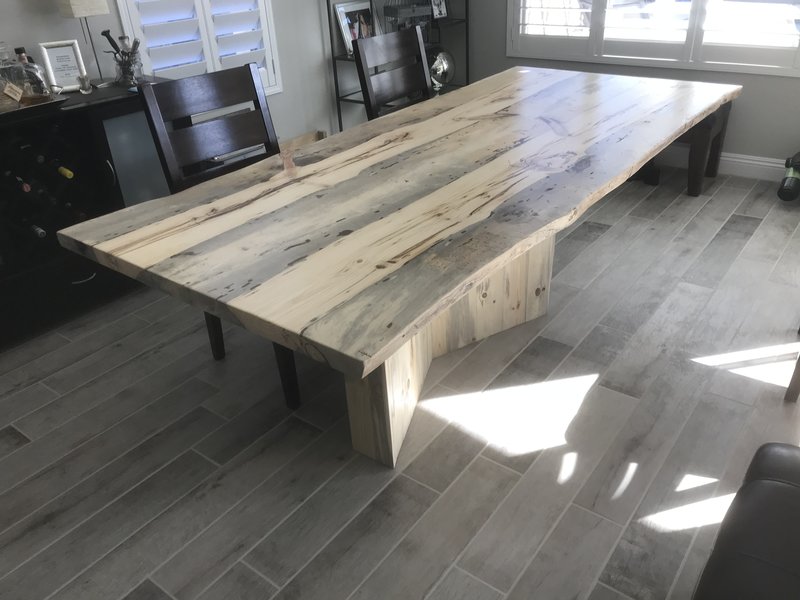 Oak 
Unlike other types of oak this one really carries a very mid century look with little to no knots and pin like streaks of black on brown heartwood, This oak yields nice wide slabs as well.
We currently stock 10/4 and 12/4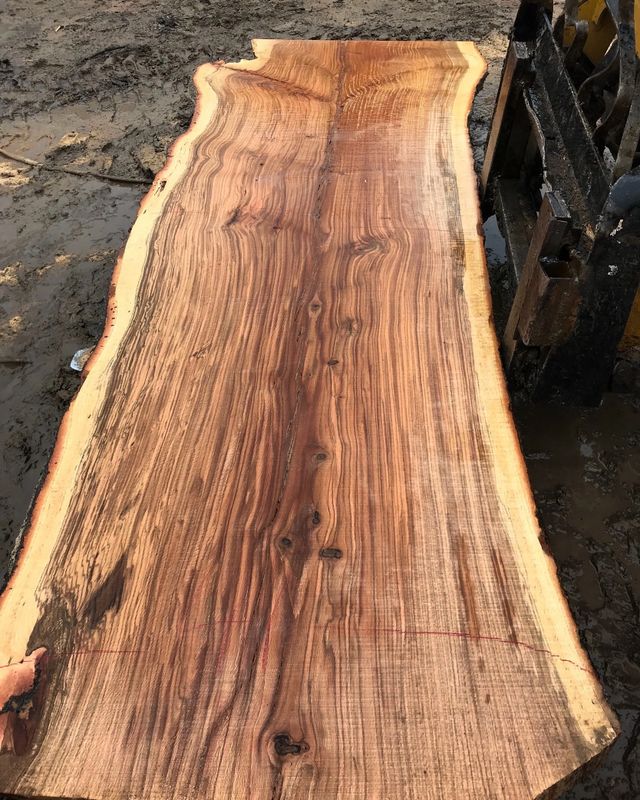 Eastern Black Walnut
Beautiful in color and dried using a state of the art vacuum kiln process that doesn't change the character color of walnut. 
We currently stock 5/4, 8/4, 10/4, 12/4 and cookies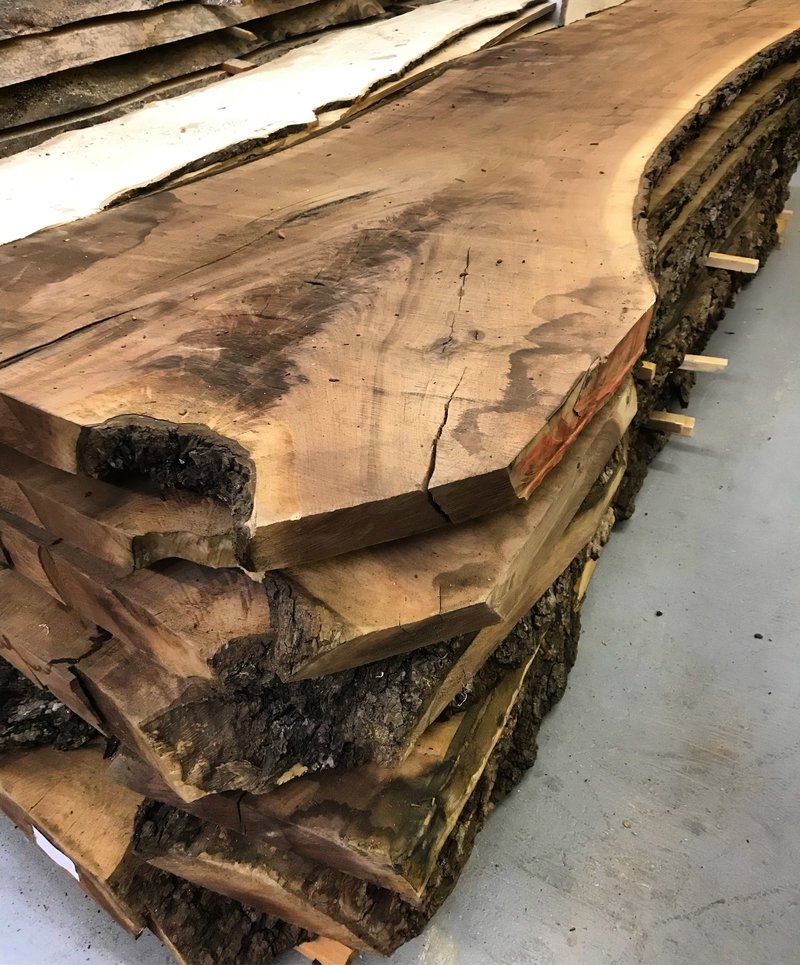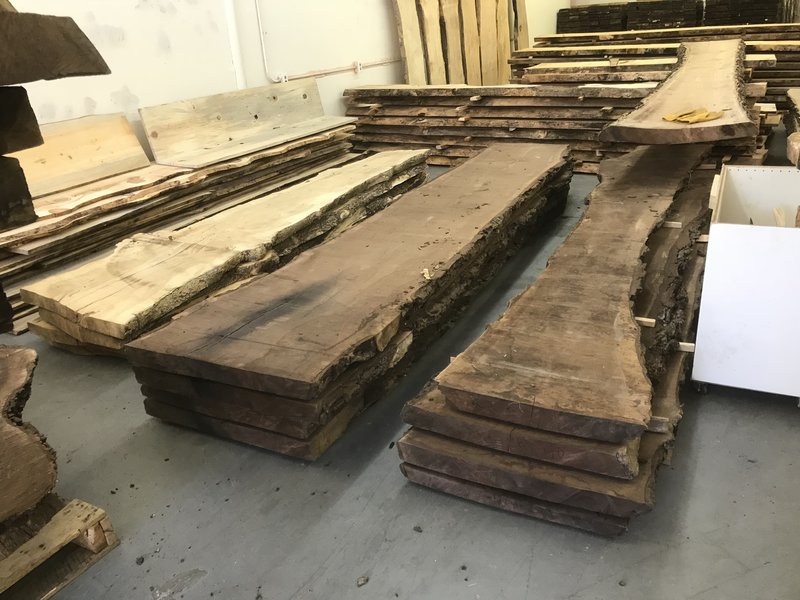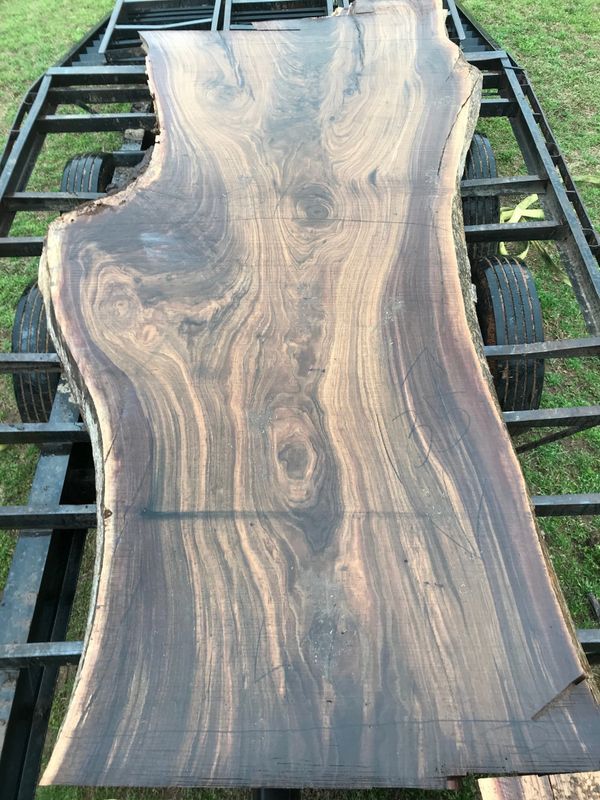 Kentucky Coffee Bean 
These slabs are hefty 3" x 14' Kentucky coffee bean is nicknamed "Kentucky Mahogany" for its rich color and dense grain, defiantly a rustic hardwood.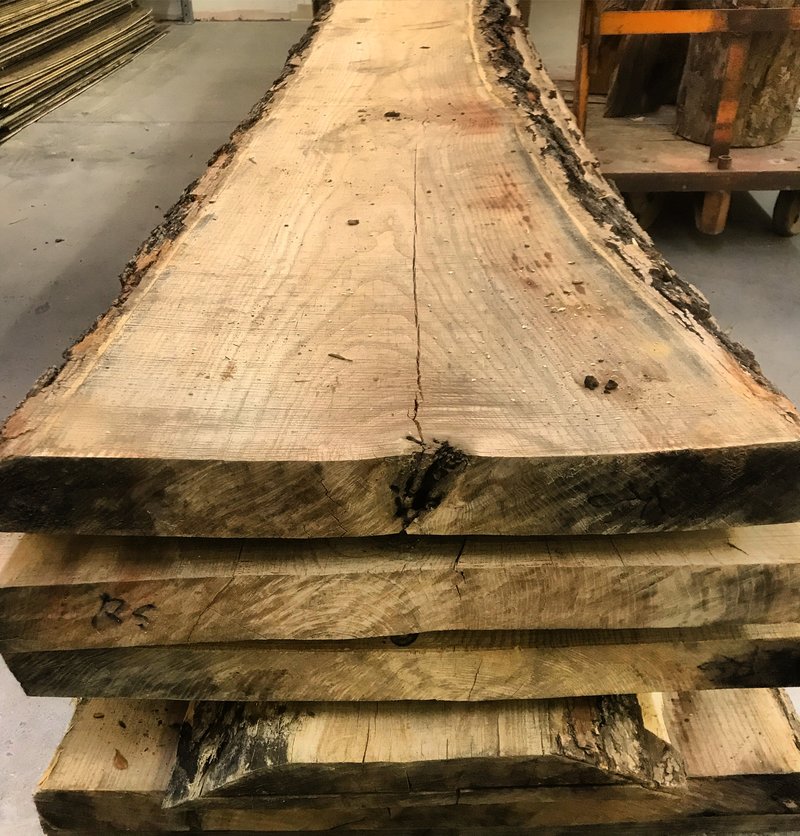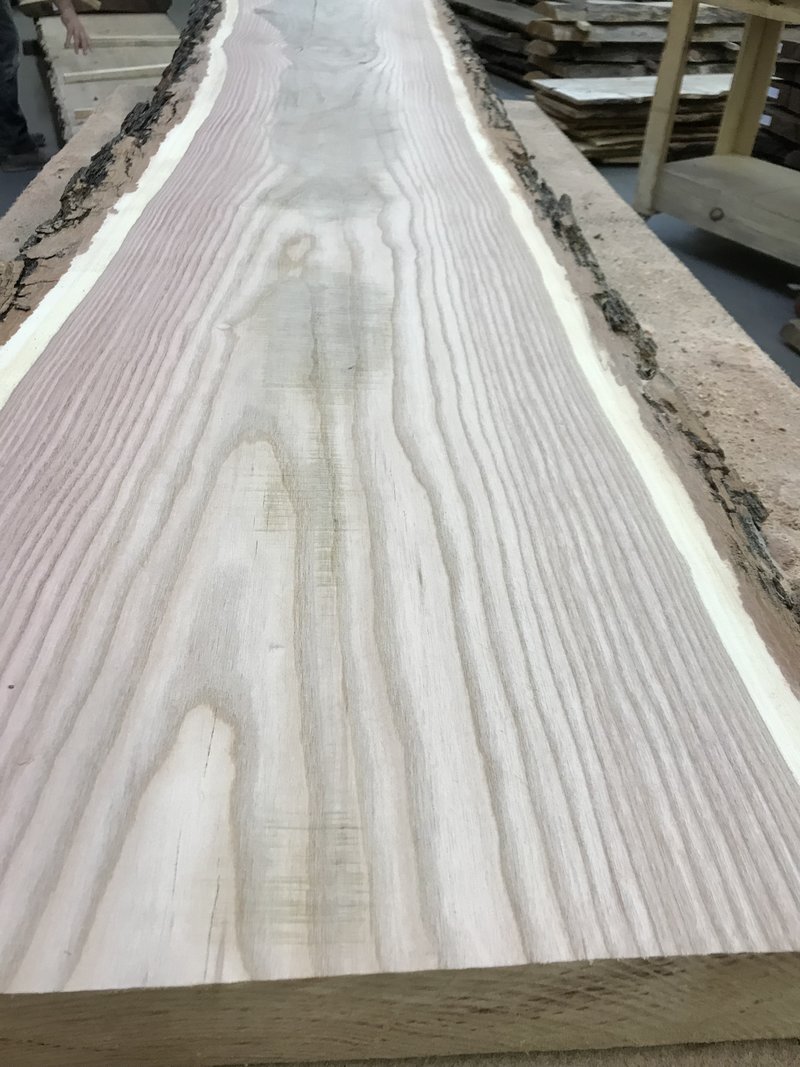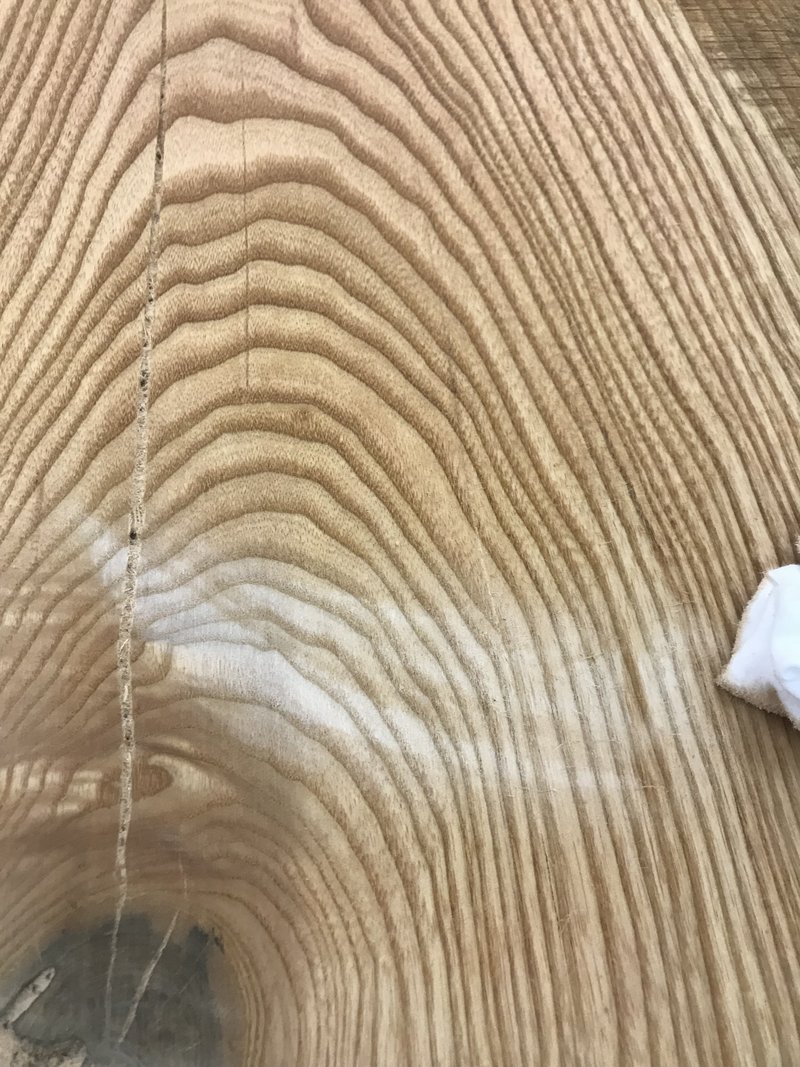 Cottonwood 
This Mid West timber averages 30-40'' wide is surprisingly light weight for a large tree , These slabs have ton of character and would make beautiful table tops. 
We currently stock 5/4, 8/4, 10/4, 12/4 and cookies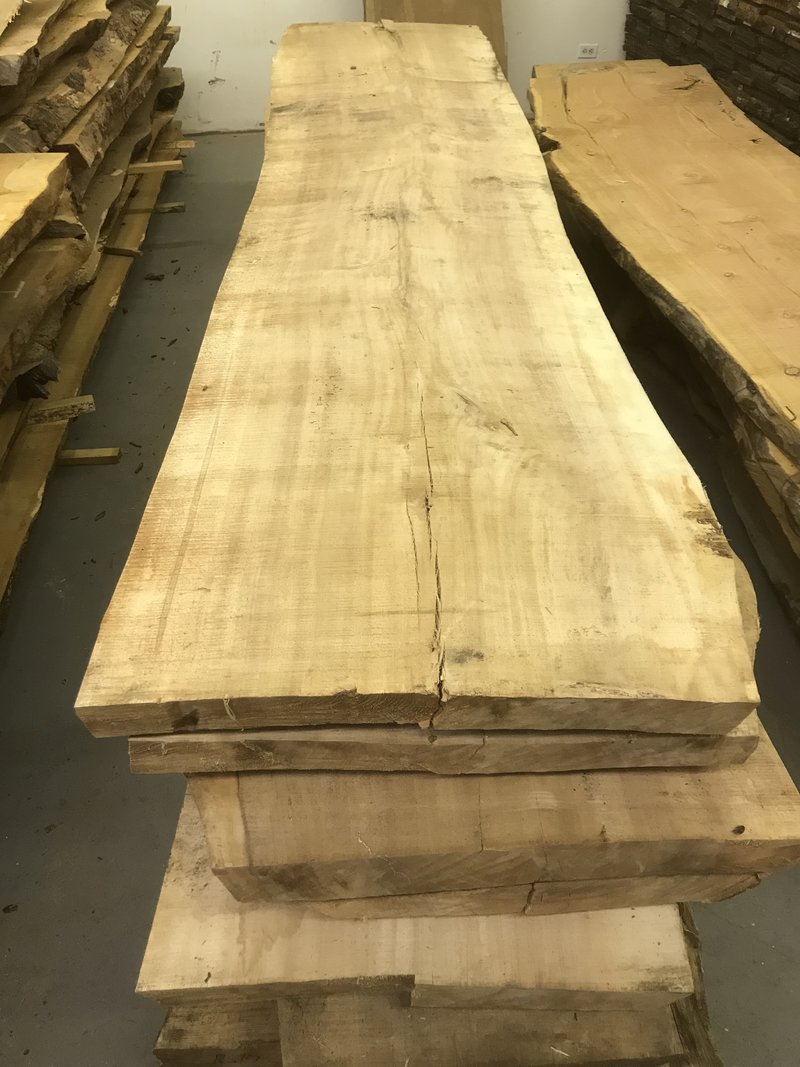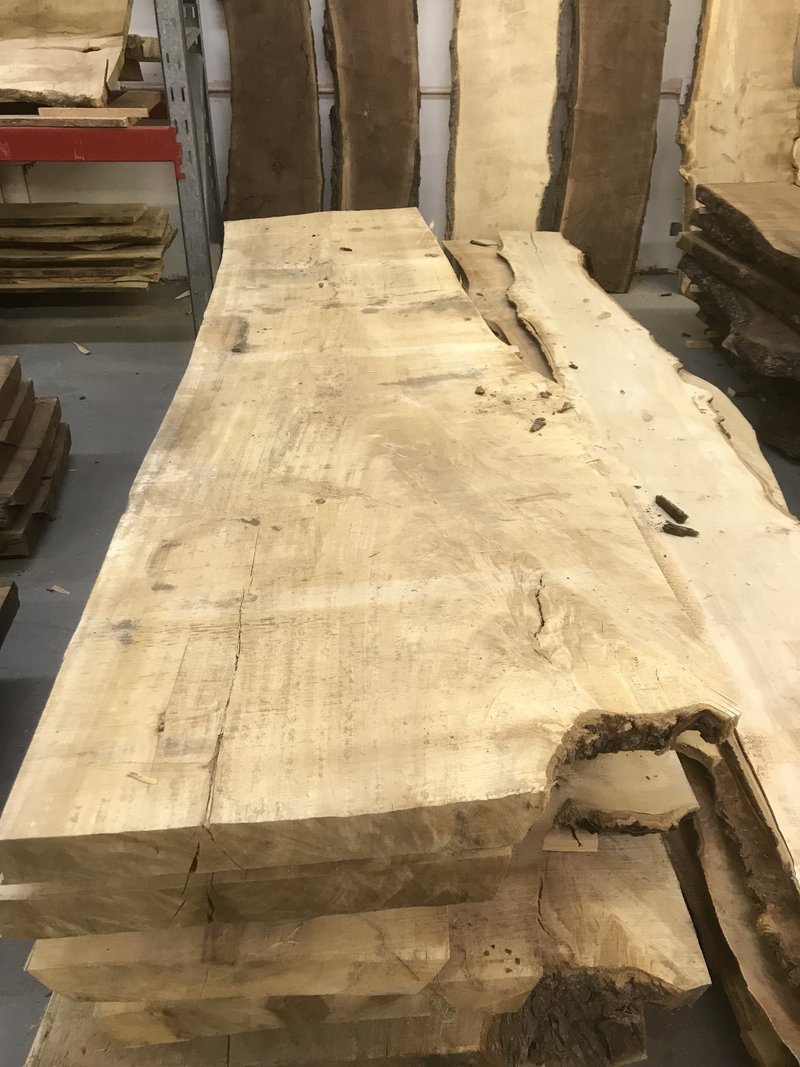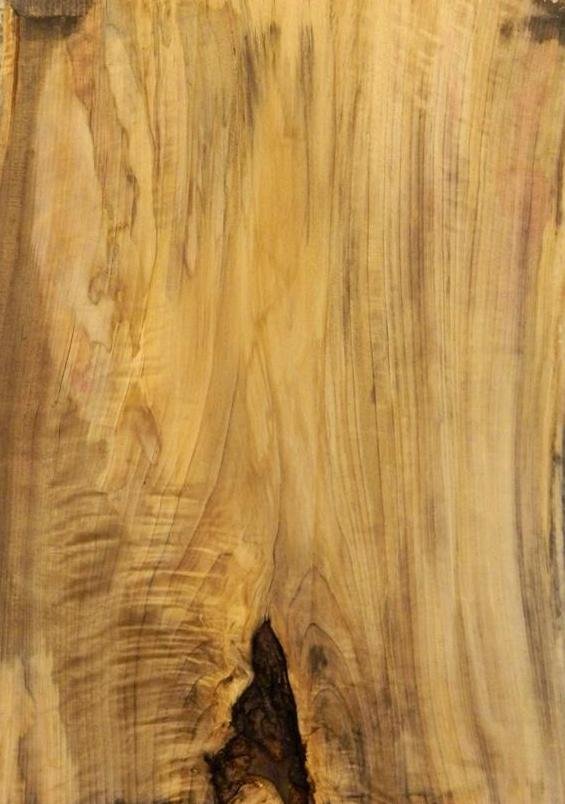 Pecan
We have both spalted and regular pecan.  This is a incredibly dense amazing in color rustic hardwood. closely resembles hickory but has a bit more figure, Defiantly nothing else like it. 
We currently stock 5/4, 8/4, 10/4, 12/4 and 24/4 (6" mantle beams with bark edge)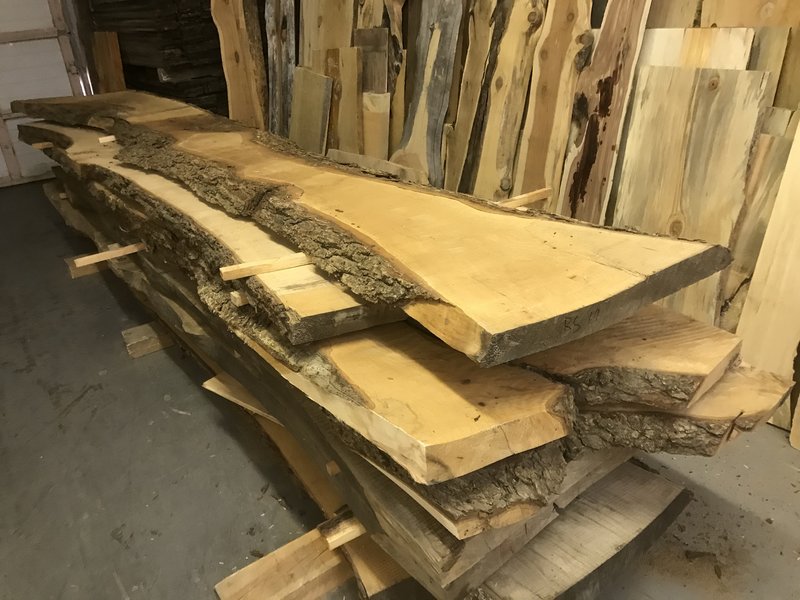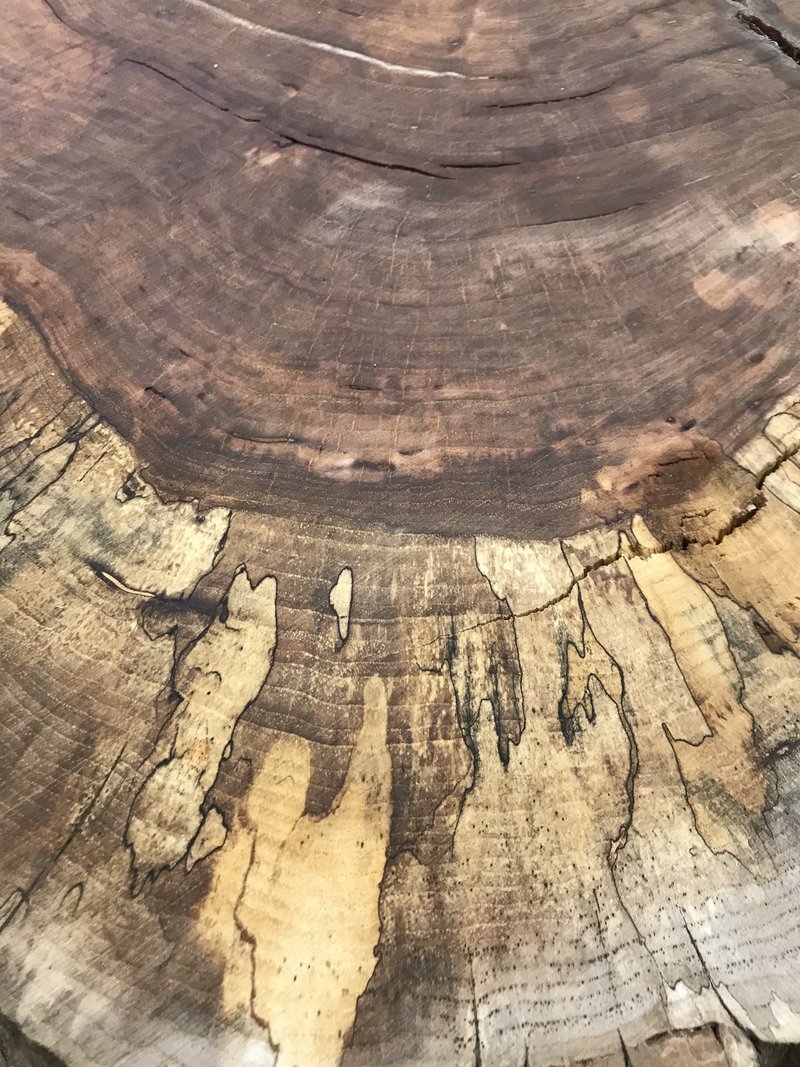 Red flame box elder - Origin: Oklahoma 
This species has a lot of flare, Its not every log that has this red figure! 9 out of 10 have no red at all and there isn't a way to tell unless you have the tree on the ground, Definitely a cool looking hardwood has a similar resemblance of beetle kill because of the occasional grey on the sap edge.
We currently stock 5/4, 8/4 and 12/4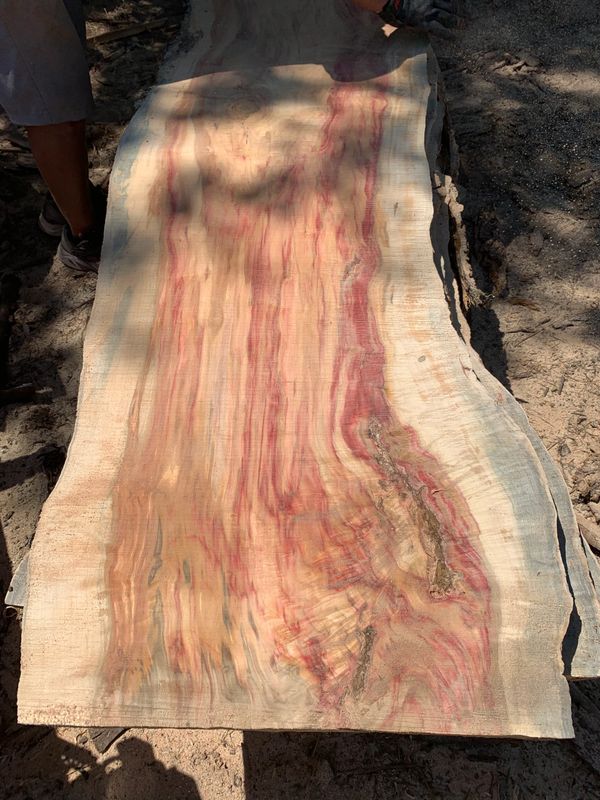 Regular and Spalted sycamore - Origin: Oklahoma 
Beautiful slabs here, Nice red/brown heartwood and almost a digitized sap edge. Spalted all the way through on some slabs. Produces some of the most stunning results.
We currently stock 5/4, 8/4, 10/4, 12/4 and Cookies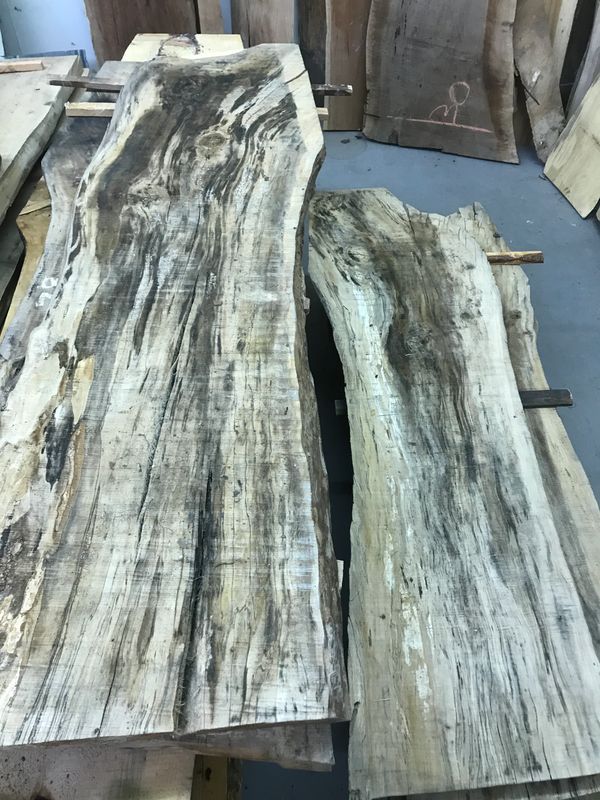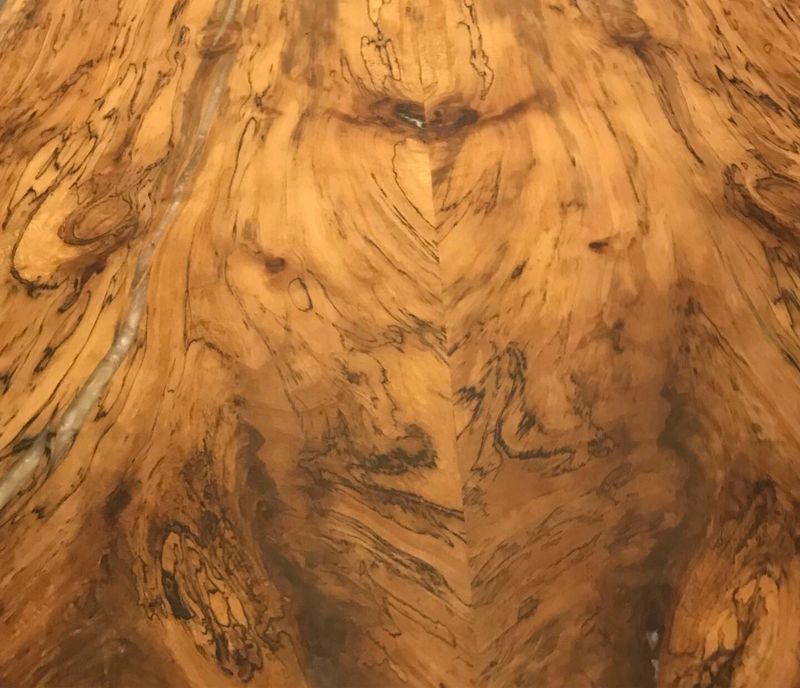 We also have a ton of Cuts, Small slabs, Stumps, Round tree cuts, Mantles, Old rusted corrugated metal, Old bolts and other misc.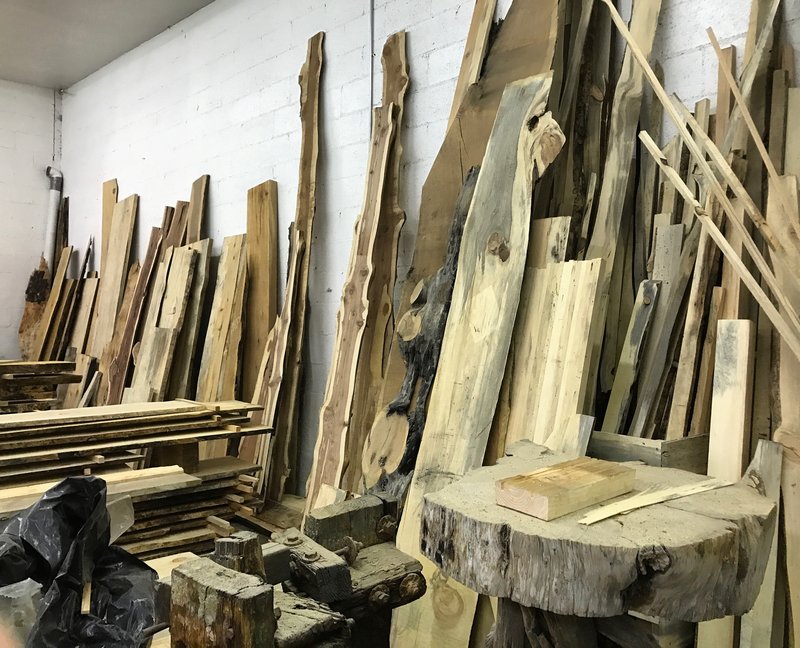 All of our reclaimed wood and live edge slabs are used mainly to build furniture as they have various artistic uses such as interior design. Our inventory listed above has been hand picked and are the tip top premium boards. The patina and characteristics is of a superb quality on all boards. As with most lumber, these characteristics can vary board to board, but we will do our best to satisfy your requests whether building custom furniture or just selling outright.  We also sell reclaimed materials locally and nationwide, If you are interested In lumber sales and are in search of pricing please fill out the contact us box or call us at (702) 941 - 7688 during normal business hours.